Add to Cart for Delivery Dates

Fast Delivery Guarantee Express Shipping
Genuine Products, Compatibility Guaranteed. We ship with UPS, FedEx, DHL, USPS, Couriers, Redirectors or the Carrier of your Choice.
Shipping from USA, Miami, Florida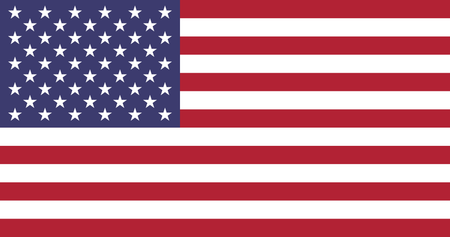 We Ship Internationally Worldwide

100% Secure Protected Purchase
Payment methods
Your payment information is processed securely. We do not store credit card details nor have access to your credit card information.
---
Security

Quantity Discounts
5% off when buying 2 units
7% off when buying 3 units
10% off when buying 4 units
15% off when buying 5+ units
Free Shipping on Orders over $750
We are IT experts, buy with confidence, warranty and support. Genuine Products and Compatibility Guaranteed.
Contact us about our Import Services
We will ship, handle and clear your customs, door-to-door delivery. Ask for prices and details.
We accept POs from Companies
Purchase orders from Companies, Government Agencies (Federal, State, Local), Defense (Military, Air Force, Navy), Health (Hospitals, Laboratories, Clinics), Universities, Schools and Colleges.
Contact us
Customer Support : 9:00 AM to 5:00 PM (Mon - Fri)
Address: 11924 Forest Hill Blvd Suite 10A # 277, Wellington, Florida 33414, United States
Email: info@aloinfousa.com
Phone:  +1 (561) 922-8934
Description
PN(s): 77GHN 3MV8H FY9H3 7GC81 HY6D2 PWJ55 MPX3V Fits: Optiplex 390 790 990 Studio 540s 537s 560s Genuine OEM Replacement Part Power Supply Switching Unit Brick PSU Form Factor: Slim Desktop (NOT SFF)
Replace/Upgrade your PSU Switching power supply with this genuine OEM part.

Type: Power Supply Unit-PSU
Condition: New
Form Factor: Slim Desktop
Max Power: 250 Watt
Part Number(s):
CYY97, XFWXR, X3KJ8, YX302, W206D, 76VCK, H5VW9, 57K42, G4V10, 77GHN, 3MV8H, FY9H3, 7GC81, HY6D2, PWJ55, MPX3V, T498G, W208D, W209D, W210D, WX9P8, 6MVJH, YJ1JT, 3WFNF, 5FFR5


-Connections-
24-Pin Connector
(3)SATA Connector
4-Pin Connector
Floppy Connector

Model(s): PS- 5251-5, L250NS-00 , PS-5251-08D, H250AD-00, D250A1005L, D250ED-00, DPS-250AB-67 A, F250ED-00, D-0250ADU00-101, D250ND-00, REF, DPS-250AB-73A, AC250NS-00, PCA038, TFX0250D5WB, D250AD-01 D250ED-01, DPS-250AB-68 A, D250AD-00, fF250AD-00, D-0250ADU00-201, PC7068, HP-D2506R0, PS-5251-5, DPS-250AB-36, TFX0250D5WB, H250ED-00, D250E006L, PS-5251-06


Compatible Model number(s) But Not Limited To: Slim Desktop Systems
Inspiron 530s 531s 537s 540s 545s 546s 560s 570s 580s 620s 620s
Vostro 200s 220s 230s 260s 400s
Optiplex 390 790 990
Studio 540s 537s 560s


Note:
Prior to purchase, please review all photos and description details to ensure this item suits your needs and is compatible with your system.