Add to Cart for Delivery Dates

Fast Delivery Guarantee Express Shipping
Genuine Products, Compatibility Guaranteed. We ship with UPS, FedEx, DHL, USPS, Couriers, Redirectors or the Carrier of your Choice.
Shipping from USA, Miami, Florida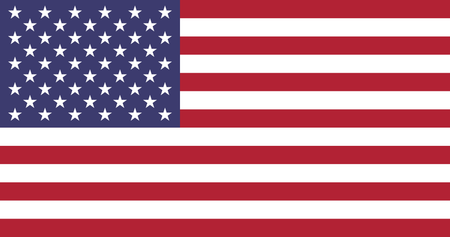 We Ship Internationally Worldwide

100% Secure Protected Purchase
Payment methods
Your payment information is processed securely. We do not store credit card details nor have access to your credit card information.
---
Security

Quantity Discounts
5% off when buying 2 units
7% off when buying 3 units
10% off when buying 4 units
15% off when buying 5+ units
Free Shipping on Orders over $750
We are IT experts, buy with confidence, warranty and support. Genuine Products and Compatibility Guaranteed.
Contact us about our Import Services
We will ship, handle and clear your customs, door-to-door delivery. Ask for prices and details.
We accept POs from Companies
Purchase orders from Companies, Government Agencies (Federal, State, Local), Defense (Military, Air Force, Navy), Health (Hospitals, Laboratories, Clinics), Universities, Schools and Colleges.
Contact us
Customer Support : 9:00 AM to 5:00 PM (Mon - Fri)
Address: 11924 Forest Hill Blvd Suite 10A # 277, Wellington, Florida 33414, United States
Email: info@aloinfousa.com
Phone:  +1 (561) 922-8934
Description
3TB Capacity, 7200RPM Rotation Speed, 64MB Cache,SATA III 6.0Gb/s, Enterprise Grade, Heavy Duty Works for Servers, PC, Mac, RAID, NAS, Surveillance CCTV DVR
HGST Ultrastar 7K3000 is the world's first and only 7200 RPM hard drive rated at 2.0 million hours MTBF. When the highest quality and reliability are a top requirement, customer field data proves that the Ultrastar 7K3000 delivers by reducing downtime, Engineered for the highest reliability, the Ultrastar 7K3000 is not only put through grueling design tests during development but must also pass stringent ongoing reliability testing during manufacturing.


Combining 7200 RPM performance and granular power control
Operating at 7200 RPM, the Hitachi Ultrastar 7K3000 offers better overall performance than slower-RPM, capacity-oriented drives at impressively low power-consumption rates. When compared to the previous generation Ultrastar 7K2000, the 7K2000 offers up to a 155% improvement in sustained data transfer rate, and a 120% improvement in watts-per-GB.


Enhancing data safety and security
To ensure the utmost in data safety and security, the Ultrastar 7K2000 is also available with a bulk data encryption (BDE) option. When enabled, the Hitachi BDE implementation encrypts all data on the drive using a private security key as it is written to the disk, and then decrypts it with the key as it is retrieved, giving users an extreme level of data protection.


Delivering industry-leading reliability
Ultrastar 7K2000 is specifically built and tested for the enterprise. Hitachi-patented Rotational Vibration Safeguard (RVS) sensor technology, which optimizes drive reliability in multi-drive RAID arrays and rack-mounted systems.