Add to Cart for Delivery Dates

Fast Delivery Guarantee Express Shipping
Genuine Products, Compatibility Guaranteed. We ship with UPS, FedEx, DHL, USPS, Couriers, Redirectors or the Carrier of your Choice.
Shipping from USA, Miami, Florida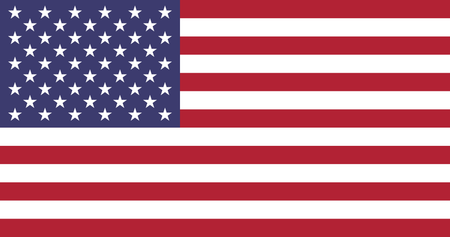 We Ship Internationally Worldwide

100% Secure Protected Purchase
Payment methods
Your payment information is processed securely. We do not store credit card details nor have access to your credit card information.
---
Security

Quantity Discounts
5% off when buying 2 units
7% off when buying 3 units
10% off when buying 4 units
15% off when buying 5+ units
Free Shipping on Orders over $750
We are IT experts, buy with confidence, warranty and support. Genuine Products and Compatibility Guaranteed.
Contact us about our Import Services
We will ship, handle and clear your customs, door-to-door delivery. Ask for prices and details.
We accept POs from Companies
Purchase orders from Companies, Government Agencies (Federal, State, Local), Defense (Military, Air Force, Navy), Health (Hospitals, Laboratories, Clinics), Universities, Schools and Colleges.
Contact us
Customer Support : 9:00 AM to 5:00 PM (Mon - Fri)
Address: 11924 Forest Hill Blvd Suite 10A # 277, Wellington, Florida 33414, United States
Email: info@aloinfousa.com
Phone:  +1 (561) 922-8934
Description
Brand: Seagate
Features:
The industry's highest-reliability 7200- RPM drive, designed for 24x7 operation
Delivers 500 GB capacity, 32 MB Cache; interface option is SATA 3GB/s, 1.5 GB/s
Seagate PowerTrim technology dynamically optimizes power consumption by improving GB/watt by 55 percent and by reducing overall drive power consumption by 20 percent over prior-generation Barracuda ES drives.
Details: The Seagate Barracuda ES drive is a family of high-capacity enterprise drives, providing 50 percent more storage space within the same system form factor than comparable drives. Barracuda ES drives leverage unparalleled Seagate enterprise technology to deliver the industrys highest 7200-RPM reliability for 24x7 business-critical applications. The Barracuda ES drive maximizes system availability and performance in high drive-count storage systems, thanks to enterprise multi-drive firmware features and best-in-class rotational vibration (RV) tolerance. These enhancements are critical when implementing dense storage solutions, especially in external storage environments (NAS, SAN or RAID systems) where a multitude of drives is often deployed.